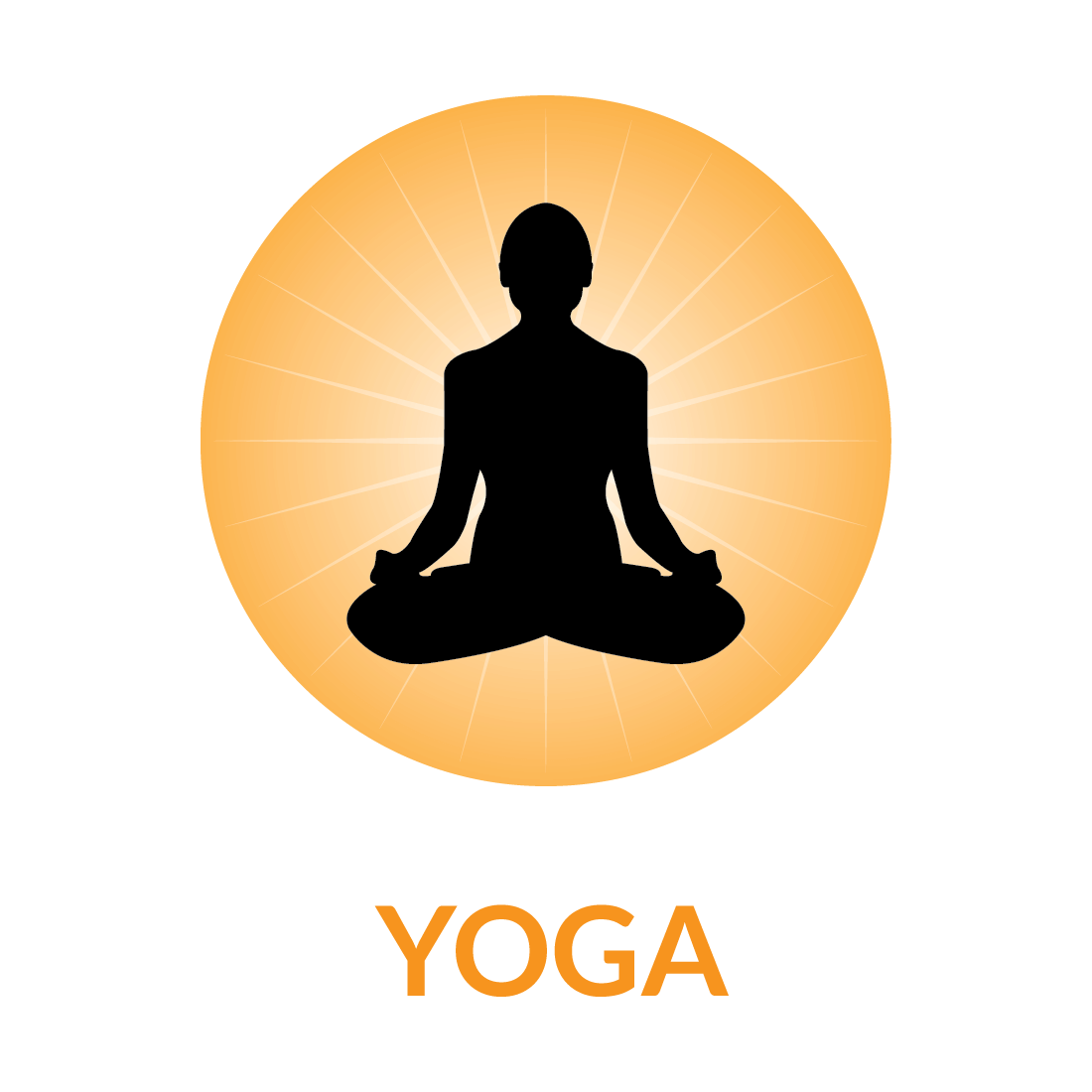 Health Management Programs
Healthy Life Club
Health is very essential for everyone. In modern times people are suffering from various health issues. Through Yoga we can live healthy not only physically and mentally but also emotionally. The Healthy Life Club actively comes up with programs that target various health issues using variety of Yogic therapies.
The timing of sessions that is early morning and evening is proved to be convenient to the participants. Training programs is scheduled from one month to one year. Appropriate use of Yogic practices, which include Asanas, Pranayama, Kriya, Dhyana, Mudra etc. has brought back the luster and smile on many faces.
Obesity Unit
According to an estimate by World Health Organization (WHO), 39% of the adults aged 18 and above are obese*. In other words, two out of every five adults in the world obese.
(*Source : https://ourworldindata.org/obesity)
Obesity is more dangerous than it appears to be. It is one of the major contributing factor to diabetes, spondylitis, hypertension, infertility, arthritis, heart diseases and depression. The problem of obesity can quickly aggravate if attention is not given on time. To combat this rising global problem, the Obesity Unit was started as a comprehensive solution comprising warm-up exercises, aerobics, sun salutations (Surya Namaskars), dynamic Asanas, Pranayama, Kriya, Dhyana and dietary advice.
The joy of helping numerous individuals and to manage their weight is itself a rewarding experience.
Meditation Unit
Today due to modern life style and food habits stress level is increasing day by day. Many people are suffering from various psychological diseases. Meditation is a technique through which we can reduce stress and solve many psychosomatic diseases. Meditation is not to cure our self from diseases but also we can experience inner happiness and peace of mind.
Meditation or the practice of looking at the inner self while living in the real world, helps balance the two. The right balance between the materialist and the spiritual values is where humans find peace of mind.
To give a reasonable approach to our focus on well-being, the Life Health & Wellness Centre runs a Meditation Unit. There are three programs under it:
c)
Six month program (conducted only on Saturdays).
Meditation has helped to overcome various challenges, both psychological and psychosomatic. Participants have reported a sense of enhanced vitality and huge improvements in attitude and behavior as some of the positive outcomes of this program.
Women's Yoga Unit
At present Indian women are facing numerous health issues. This age of technology, the race to do more in less time, seems to keep everybody tensed. Everything is hectic and faced-paced. Women, mostly considered more at peace than men and very often experience a loss of peace, which adversely affects their health. Yoga can play a big role to improve their health problems.
The LHWC runs Yoga sessions exclusively for women. Participating women find Women's Yoga Unit a powerful aid in challenging situations like menopause, pre and post menstrual syndrome (PMS), pre and post pregnancy complications, osteoporosis, weight management, arthritis and so on. Women have found these programs highly constructive and unique.
Advance Yoga
Advance Yoga was started in 2013 and remains the first of its kind in Saurashtra. It has been developed for Yoga practitioners of various capacities who are ready for the advanced stage in Yogic therapies. This Yoga style is a unique combination of dynamic Hath Yogic Movements with Ujjayee Breath, Balance, Temperature, Bandhas and Kriyas etc.
Hath Yogic practices in different styles are based purely upon physical efforts which leads to mental and emotional developments and all the techniques are purely based on Yogic rules and principles as explained in ancient Yogic texts.
Ashtanga Yoga
In January 2014, the LHWC started Ashtanga Yoga unit which works for society under the Yogic culture to provide health and to develop different capacities by Classical Yogic practices. It is a unique activity which provides original Hath Yogic practices, group training and regular follow ups under medical and Yoga expert supervision.
Senior Citizen Club
We realized that all our Yoga programs had an impressive involvement of senior citizens. So we realized to start a separate program for senior citizen having age of 60+.
With this idea, LHWC started the Senior Citizens Club with the objective to help them to maintain good health and fight against the problems generated through ageing process through right guidance in Yoga practices.
Project Shakti
Project Shakti is a new initiative of Life Health & Wellness Centre, Project 'Life'. Project 'Shakti' is an effort of LHWC to work towards betterment of health and lifestyle especially for women. Every month female body goes through changes as the menstruates every month. This menstruation is indication of womanhood and a necessity for motherhood. Menstruation starts from the age of 10-12 years and seizes by the age of 42-50 years. This time span is known as puberty to menopause. But due to lack of attention, awareness, hygiene and unhealthy lifestyle menstruation brings along many health issues.
Women can face Polycystic Ovary Disease (PCOD), weight gain, hyper tension, cardic problems, diabetes, headache, insomnia, hair fall, fatigue, osteoporosis, fibroid in uterus, difficulty in conceiving, uterus cancer, depression, anger, fears, mood swings etc. Now a days PCOD is very common among young girls.
The main objective of Project 'Shakti' is to bring positive change in the health condition of women in different stage of their life through Yoga and Diet. Looking to our epic impact on Health and Wellness in last 18 years in Saurashtra region, we have come across with so many cases where women have benefitted in their menstrual health through Yoga and Diet. It will effectively help in many ways.
Yoga for Pregnant Women – Garbh Sanskar Unit
The Sanskrit word Garbh means foetus in the womb and sanskar means educating the mind. This is a holistic approach guided by Rishis and Yogis. By adapting good qualities and positive thinking we can say sattava guna can be developed by Yoga.
Prenatal Yoga is a way to prepare for childbirth with minimum complications. Research shows that prenatal Yoga is safe and can have many benefits for pregnant women. Yoga in Pregnancy improves baby & mother's health. It is helpful for better development of baby. It reduces stress level and increases positivity during pregnancy. Yoga manages mood swings during pregnancy.
Diet counseling is very helpful during this time. Our expert provides diet chart keeping in mind health dietary requirement according to trimester of pregnant women so that they can feel better health and can deliver a healthy child also.
Diet Counselling
Today's major health care problems are progressively the result of serious and prolonged conditions related to poor nourishment or overconsumption. A large proportion of coronary disease and cancer can be attributed to unhealthy eating habits and fatness. Chronic diseases is rapidly increasing and mainly due to rise in obesity cases across the globe. "Dietary counseling provides individualized nutritional care for cheering the change of eating habits."
Nutritional counseling will help patients to analysis various health needs and will provide important insight into diet related complaints. Diet counseling will also assist in prevention of nutrition related conditions such as the need for weight management. It will patients on diagnosis of specific illnesses and can help to reduce complications and side effects which will help to improve their overall health. Dietary counseling also includes meal planning, diet chart, eating habits etc. which can be provided as per the needs of the individual.
Kids Yoga
Today, with increasing health problems such as obesity and diabetes among children and teenagers it is very important to make them physically active. Yoga is an ancient system of breathing practices and physical exercises which will help children to be mindful and improve their overall well-being. It enriches self-awareness including breathing, posture, diet, and behaviors and has the potential to influence the person. One of the reason why children experience stress and mental health challenges because there is substantial pressure to perform in their career. Every new day competition becomes stiffer and also various range of options available for young people in contemporary times than in the past. We believe that children needs to be effectively developed based on their interest and personalities. Yoga will help children to strengthen themselves, increase their confidence and build positive self-image.
Suddhi Kriya
The path of internal and external purification comes into being with regular practice of yoga. Everyday practice of yoga is the best way to cleanse the mind, body and soul. In yoga, there are some cleansing techniques or Kriyas which are meant to keep balance in the body. There are a total of six Kriyas also known as Shat Kriyas. These kriyas are a way of cleaning and purifying the entire human body. All these Shat Kriyas are important aspect of yoga and they are taught extensively in the yoga teacher course and yoga practice of Project 'Life'.
Neti: Neti is a method which is used to clean the nasal passage of a person. Some forms of Neti include Jal Neti, Ghitra Neti, Sutra Neti and Dugdha Neti.
Dhauti: Dhauti is a method used to cleanse the digestive tract and esophagus. Dhauti usually consists of four main parts namely the Antar Dhauti, Hrida Dhauti, Danta Dhauti and Mulasodhana. This Yogic Kriya is majorly responsible for cleaning the stomach and digestion in many ways.
Nauli: This Shat Kriya is done by massaging the parts of the abdomen region. The main objective of performing this Yoga Kriya is to cleanse the digestive organs. Nauli is of four different types:
Madhya Nauli: This includes the movement of muscles in the centre of the abdomen.
Vama Nauli: The movement of the left side of abdomen muscles.
Dakshina Nauli: The movement of the right side of abdomen muscles.
Nauli Kriya: The movement of all the muscles of the abdomen.
Kapalbhati: Kapalbhati is the method by which the cleansing of the oesophagus and the lungs takes place. This process involves the stomach going inwards and outwards frequently. After which, it involves forceful exhalation via the nostrils making a peculiar hiss sound. Kapabhati is an excellent way of keeping the mind or the Kapala(head) clear.
Basti: Basti is a cleaning method which is used to decontaminate the colon. The poisons are moved out of the body through the process of defecation, and the colon has high convergence of all the toxins. This Shat Kriya scrubs the colon while evacuating the toxic waste and fortifies the stomach related frameworks. It also expands the immunity system.
Trataka: Trataka is a shat kriya which requires looking at an object consistently. Trataka helps in reinforcing the retina muscles which helps in restoring eye issues. It is likewise successful in expelling pressure and weakness.
Practicing these Shat Kriyas on a daily basis will bring about an immense purification of the human body in all ways. These Kriyas must be taken seriously to maintain a healthy mind, body and the soul.
Certificate courses of Yoga
The Gordhandhas Seksaria College of Yoga and Cultural Synthesis at Kaivalyadhama grants degrees, diplomas and certificates for several specializations. There are a total of serven course of Yoga students, yoga teachers, academics, students of Ayurveda, medical professionals and school teachers.
•
Diploma in Yoga Education
•
Diploma in Yoga Therapy
•
Certificate Course in Yoga
•
Certificate in Introduction to Yoga and Ayurveda
•
Certificate in Introduction to Traditional Texts of Yoga
•
Reorientation Programme for Medical Professionals
•
Orientation Program for School Teachers
Yoga is not a religion, it is a way of living that aims towards a healthy mind in a healthy body. Man is a physical, mental and spiritual being; yoga helps promote a balanced development of all the three It brings together physical and mental disciplines to achieve a peaceful body and mind; it helps manage stress and anxiety and keeps you relaxing.
Project 'Life' and Kaivalyadhama, Lonavala brings unique yoga teacher training courses that have traditional knowledge of yoga and modern alternative therapy aspect.
Yoga teacher training gives you a deep understanding of the true nature of yoga. You will also understand that the various aspects of yoga lead you to self-discovery. Yoga Teacher Training is considered by many to be life-changing experience that can impact you so much that you will find you are much more peaceful and accepting of life.
Life Yoga Academy is affiliated with Kaivalyadhama, Lonavla. Life Yoga Academic has started Certificate course of Yoga through which students got Yoga certification by Kaivalyadhama, Lonavla and Project 'Life' jointly. Life Yoga Academy continuously tries to provide scientific and traditional knowledge of Yoga to students.
This 200 hours course, Yoga certificate course is stepping stone for Yoga seekers who wish to pursue a career in this field. It gives indepth understanding of Yoga covering the textual, psycho psychological and practical aspects of Yoga as well as and teaching methods of Yoga.
The course is accredited as Certificate Course from Indian Yoga Association (IYA).
Book Published:
Book Title: Pranayama
Description: 'Pranayama' is an authentic book written by Swami Kuvalayananda in which detailed information is available on Pranayama. Project 'Life' has translated into Gujarati.
Book Title: Yogic Therapy
Description: 'Yogic Therapy' is written by Swami Kuvalayananda & Dr. S L.Vinekar. It explains about Yoga and its therapeutic uses. Project 'Life' has translated into Gujarati and useful for Yoga Professionals.
Description: 'Asana' is written by Swami Kuvalayananda, in this book mentioned about the techniques of traditional Asana with Asana postures. Book has translated into Gujarati by Project 'Life' & useful for all.
Book Title: Asana: Why and How?
Description: 'Asana: Why and How?' is written by O. P. Tiwari from Kaivalyadhama. Project 'Life' has translated into bilingual language which is in English and Gujarati. Book is very helpful for Yoga Practitioner.
Book Title: Yoga and Mental Health
Description: 'Yoga & Mental Health' is written by R. S. Bhogal from Kaivalyadhama. Translated in Gujarati by Project 'Life'. It contents the knowledge of Yoga & Mental Health which is useful for Yoga Students.