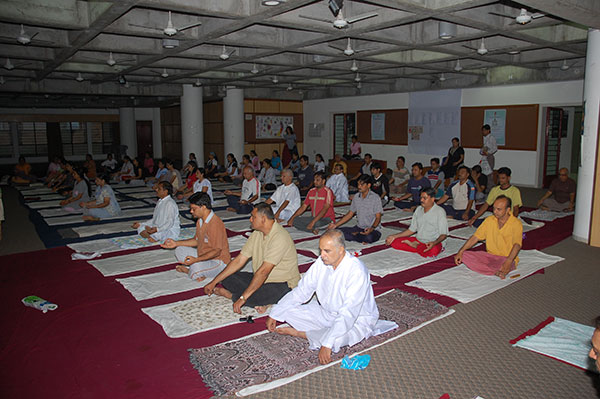 Case Study of Mr. Jaydeep Vora
Mr. Jaydeep Vora is a 35 year old person from Rajkot. He had a spine surgery and a patient of IBD Inflammatory Bowel Disease. After the spine surgery, he had problem in urine retention and bladder control due to which he was exposed to urinary tract infection frequently. He consulted urologist and started with the medicines. As per the doctor's opinion it was very important for him to be relaxed and sooth the nervous system in order to overcome this problem. It was then that his doctor advised him to start with the practice of Yoga and Pranayama.
He joined our therapeutic class Healthy Life Unit in February, 2020. After having counselling it was evident that he needs mental relaxation to the maximum to get rid of this problem. Yogic practices such as Asanas, Pranayama, Relaxation techniques were designed in accordance to his needs. He started with simple basic practices with regular monitoring and counselling by our Yoga teacher. In only 1 month of regular practice he could observe positive changes in urine infection and bladder control. He started his practices with anxiety and nervousness due to the health issue but now is relaxed, positive and happy. This positive change in the mind has worked wonderfully on the physical level. Now he looks forward daily to start his day with the Yogic practices. He enters the class with a smile and leaves with tranquility.
Now he appeals all his young colleagues to incorporate Yoga in their routine to lead a healthy and peaceful life.