Blood Donation Drive
How to organize a Blood Donation Drive ?
Sponsoring a Blood Donation Drive is easy and rewarding. With your help, we can partner together and save many lives in our community.
The most successful Blood Donation Drives are the ones that get the most people involved.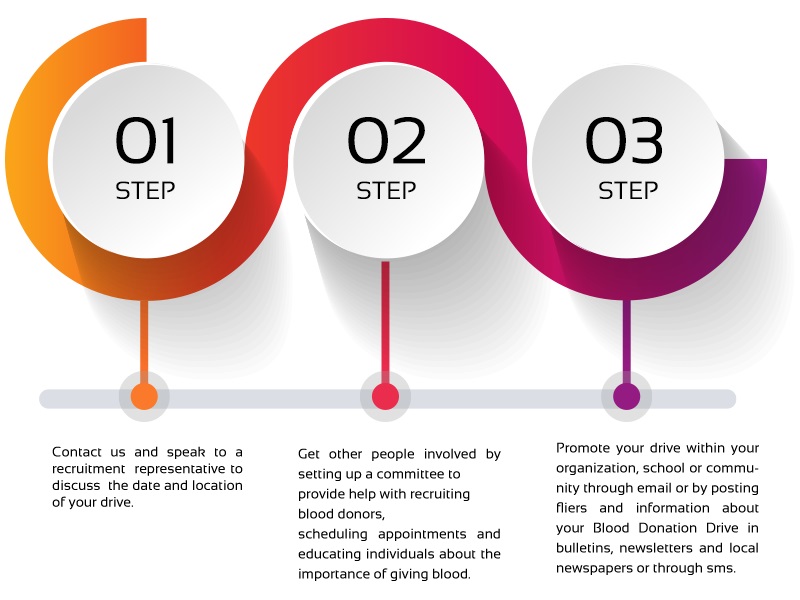 Please get in touch with us and we will assist you in every possible manner at every step to help you realize your noble goal.